[one_half]
[bquote]Kido Communications, LLC is a marketing communications firm that helps professional services companies effectively communicate their distinctive capabilities to their key audiences.[/bquote]
We work alongside our clients to help them achieve their business objectives — including increasing market visibility, attracting and retaining top talent, bringing new products and services to market, strengthening their brands through thought leadership, securing funding, generating business leads, and boosting revenue. Focused primarily on business-to-business marketing communications, we offer an integrated suite of services and the tactical execution to support them — from marketing communication strategy development and brand positioning to interactive media and content development.
We work best with management teams who set aggressive goals, define clear and differentiated market positions, and execute to achieve industry leadership and financial success.
Clients rely on Kido Communications for candid advice, honed through 20 years of corporate and agency experience; personal attention to the big-picture strategy as well as the granular details; solid relationships with influential analysts and journalists; and expertise in positioning companies in the marketplace to support critical business objectives.
[/one_half]
[one_half_last]
Veronica Zanellato Kido is an award-winning marketing communications specialist and president of Kido Communications, LLC.  With nearly 20 years of corporate marketing and public relations agency experience she has worked with startup and large-sized technology product and professional services firms.
Veronica has successfully built brand identities, created effective and compelling positioning and messaging, and developed and implemented global marketing communications and public relations strategies.  She applies her results-oriented, no-nonsense, and hands-on approach to help businesses increase market visibility, achieve prestigious thought leadership status, secure funding, and generate business leads and revenues.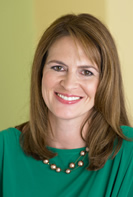 Prior to starting her own firm, Veronica held a number of leadership positions, including marketing director, Keane, Inc.; marketing director, TowerGroup; co-founder and corporate communications director, NerveWire; public relations manager, Cambridge Technology Partners (CTP); and group manager, Manning, Selvage & Lee (MS&L).
Veronica has been named to Boston Business Journal's prestigious "40 Under 40" and received an honorable mention in the "Crisis Communicator of the Year" category for the PR News PR People Awards.  She has also authored articles for PR News. Veronica, who has a B.A. in communication from the University of New Hampshire, began her career as a news reporter.
Click here for a PDF version of Ms. Kido's biography.
[/one_half_last]
[separator_lines]